t
o

day's classes
8:00am - 9:15am
Open Level Kripalu- Karma Donation with Virginia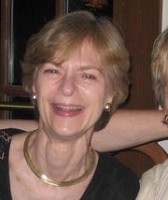 No fees, donations for Domus Foundations welcome but not required. This class is open to students of all experiences. Instructors teach to the "middle" of the room, meaning instruction is offered when needed for beginners, and variations and options are offered to more experienced students. Kripalu is the Yoga of compassion.

8:15am - 9:15am
Open Level Vinyasa with Jen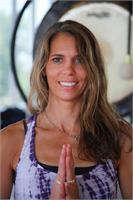 This class is open to students of all experiences. Instructors teach to the "middle" of the room, meaning instruction is offered when needed for beginners, and variations and options are offered to more experienced students.

9:30am - 10:45am
Moderate/Vigorous Kripalu with Jen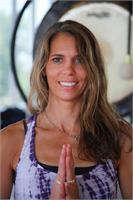 For students with experience and knowledge of basic postures, breath and meditation. This class flows through basic breath and postures and introduces advanced postures and breath techniques. It includes Yoga philosophy and chanting.

11:00am - 12:15pm
Prenatal Yoga with Lissa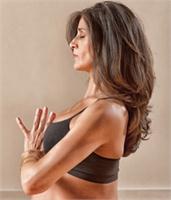 Yoga for expecting Moms. Prenatal Yoga to nurture body, mind and spirit through the transition and development of pregnancy. Postures are modified to support all stages of pregnancy and body types. Connect with other expecting mothers and your baby while caring for yourself. Appropriate for all stages of pregnancy and all levels of experience Yoginis. Prenatal Yoga is an excellent introduction to Yoga even for moms who have never done Yoga before.

4:00pm - 5:15pm
Deep Restorative with Yoga Nidra with Alison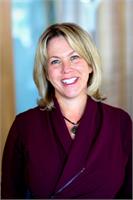 A blend of restorative yoga poses, calming breath techniques, and deep guided relaxation - Yoga Nidra. Open to all; no experience necessary.
4:00pm - 5:15pm
Moderate Vinyasa with Christine
A moderately paced flowing yoga class with instruction and options for more experienced students.

c
o

ming up
The Yoga of 12 step recovery is an exploration of addiction and recovery within the mind/body continuum that weaves together the wisdom of yoga with the practical tools of 12 step programs. This training, led by the creators of the Yoga of Recovery work featured in the New York Times, Yoga Journal Magazine and Conference, will equip you to create, facilitate, and guide Yoga and 12 step Recovery classes in your community. This program will give you the tools to: hold a safe place for deep healing, facilitate from compassion to empowerment, recognize traps that often prevent us from being fully present, create self-sustaining groups, and build practices based on recovery themes for anyone working with addictive patterns or affected by those patterns in others.
Dew Yoga and the CT Challenge are pleased to partner for a very special 12 week, free class offering for cancer survivors. Gentle yoga stretches coupled with supportive restorative poses create the perfect atmosphere for healing energetically, emotionally and physically. Great for any level yoga practitioner from beginner to advanced. Series begins March 16th. 12:00-1:15 every Sunday for 12 weeks.
Starting at 6:00pm join Jen for 45 minutes of Moon Salutations. You will salute the moon with flowing poses that connect you with the divine feminine lunar energy. After join Alison for an hour of Meditation. In Greek mythology Persephone, goddess of the soul, is also the harbinger of spring and a reminder of all the growth and hope that it brings. Persephone represents the youthful, innocent, and joyous aspects of ourselves. The opportunity for rebirth, reawakening and a fresh start. We will journey through time and space and meet the energy of Persephone as we explore the light. The emergence of our inner truth and make space for deep peace and restoration.
---
---
---
C
o

mmunity and vision
Dew Yoga is a unique and extraordinary Yoga center offering a wide range of teachings, meditation and healing. Dew Yoga is committed to being accessible across the entire socio-economic spectrum to promote well-being and healing.
We are a service-oriented studio and have developed connections to community service organizations so that we may provide low- and no-cost Yoga to their members and recipients thanks to the support of individual and business sponsors.
Dew Yoga instructors are highly trained and experienced professionals committed to wellness and compassion. Your health and wellness matter for the health and wellness of the whole community just as every drop of dew matters to the ocean.
---
n
e

ws, updates, cancellations etc.

Silvana and Michele are going away. Therefore all Iyengar classes will be cancelled until March 13th.

Class cancellations will be posted on the home page and class schedule page at least one hour before start time. Whenever possible, we will also send out an email notification. Please make sure you are on the Dew Yoga mailing list if you wish to receive those notifications. Thank you.
---
F
r

om the blog

Class Special Series-Yoga for Cancer Survivors with Rita


Friday, February 21st, 2014 12:29am

Dew Yoga and the CT Challenge are pleased to partner for a very special 12 week, free class offering for cancer survivors. Gentle yoga stretches coupled with supportive restorative poses create the perfect atmosphere for healing energetically, emotionally and physically. Great for any level yoga practitioner from beginner to advanced. Series begins March 16th. 12:00-1:15 [...]  (read more)

Yoga Dance with Vivian Howell


Friday, February 21st, 2014 12:02am

Take your yoga into the cosmic dance of life with music to elevate your body, mind, and spirit. We will be guided to breath, move, open, and clear energy centers (chakras) in the body through dance. Vivian synthesizes elements of yoga, qigong, and body mudras to awaken the divine within us all. No prior dance, [...]  (read more)

Total Body Conditioning Cardio and Yoga


Friday, January 17th, 2014 9:57pm

Saturday, February 1st 3:30-5:00pm 45 minutes of Revolution Training's Total Body Conditioning Class with Ahmad Mickens is designed to work your entire body using a combination of traditional exercises. The class will take place on and around your mat. There is no equipment required- only an open mind and a desire to work your cardiovascular [...]  (read more)